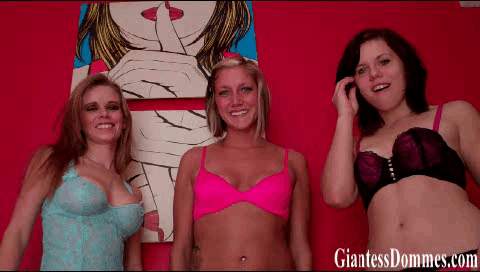 Taylor Raz, Vanessa Vixen, and Iva Sinister are three scorching hot fetish babes you do not want to fuck with. You had better watch out when these three kinky fetish babes get together because you know it's going to get wild and nasty.

Look, it's another little man for us to play with. I hope you last longer than all the other little guys because they barely lasted five minutes at the best. We are pretty hard on our toys, and that is all you are to us, a toy for us to use, abuse, and then throw away when you stop being fun. So what should we do to him first?

First let's take off all his clothes. It's not like he is going to be needing them anymore. Then we should tie down his arms and legs and play with his little cock for a bit. We will try to be gentle, but judging from all the other little men that we've played with, we might just accidentally crush you to death by accident.
– Taylor Raz, Vanessa Vixen, and Iva Sinister